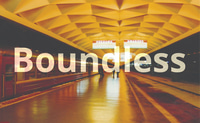 THE FAST TRACK
TIf you have a sense that there is more than what you are currently experiencing in life, and you want more quickly, then you've come to the right place.
The Fast Track is for anyone seeking endless peace, unbroken happiness and contentment sooner rather than later.
DO YOU WANT MORE?
If you've had glimpses of peace and joy, or you might be having extended periods of peace and calm, and life is becoming fuller and richer, but you want more and you want to go for it, then we invite you to have a look at the website www.thebrightpath.com.
You can learn more about this non-religious teaching, and you'll find where courses are being taught around the world.
EXPERIENCING VS READING ABOUT IT
If you are at a point in your journey where you want more than what you are experiencing from reading about someone else's experience of Stillness, it's important to know that each and every one of us can have that same experience.
The exceptionally cool thing is that tools, and guidance, are available for anyone to live in endless peace.
PEACE IS POSSIBLE
I've noticed that we're all searching for life experiences that deliver peace, contentment, joy and happiness. Peace and love is our natural state of being; so it appears that we spend our life trying to find our way home to our natural state. I used to think it was impossible to live perpetually in peace, and joy, and harmony but when I saw that it might be possible to reconnect with that inner experience, I went for it.
I now know that it's absolutely possible for everyone. I also know that as we create peace and harmony for ourselves, we create that in our world.